Click HOME
TO RETURN TO HOME PAGE
CLICK BACK
TO RETURN TO SOUVENIRS

GO TO SCHOOL BADGES
Australiana Souvenirs &
Customised
Lapel Pins
Lapel pins from Australia, lapel pins made to order. We can make a lapel pin for any occasion. Prompt delivery on all lapel pins. We make custom lapel pins, metal lapel pins, plastic lapel pins, painted lapel pins,
Contact Us for more information


Check our range of AUSTRALIAN MADE Photo Badges< Price: $350/100
Includes Artwork and Card Mounted in Hang-Sell Pack
Diamond, Gold and Opal Pins Click Here To See Our Range



NEW! School Award Pins.
Custom Made with Your own School Logo


We can make your school REWARD pins and badges
from your School Logo, School Motif or School Mascot.
See some examples of School Pins we have made since 2010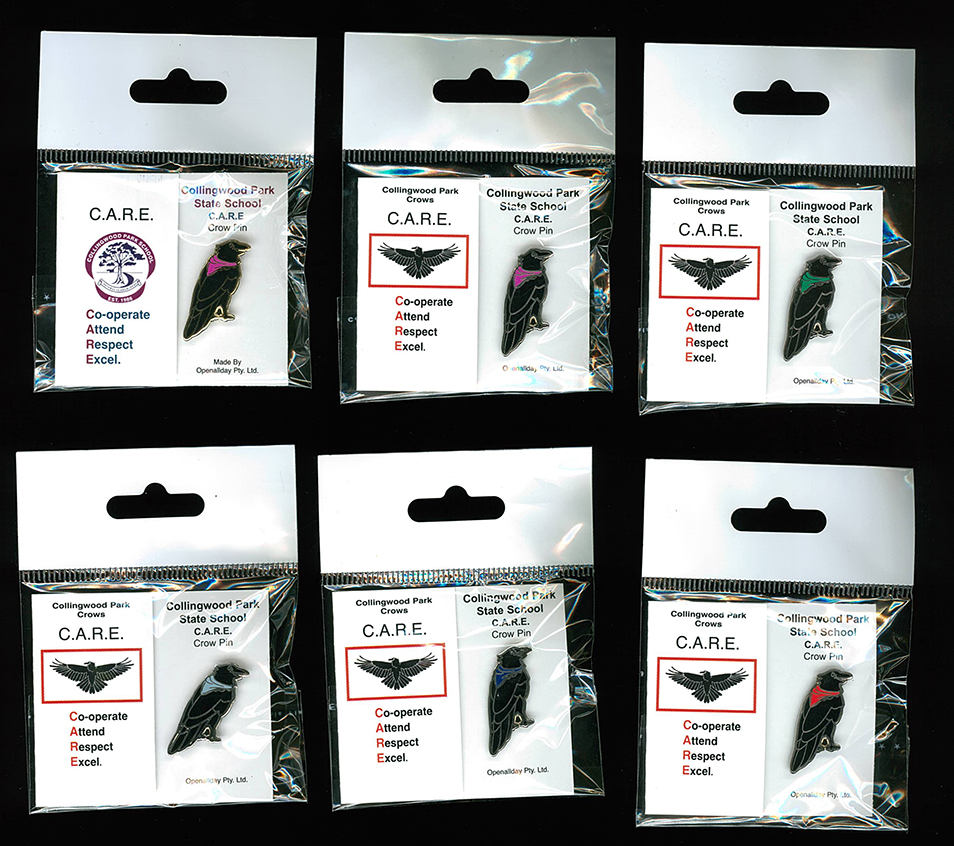 These are example of School Reward Pins
The different colour scarf
represents a different school year
This is an example of
the customised cards
we supply with each pin
WOODLINKS STATE SCHOOL
Be Safe School Pin


Be Safe, Be A Learner, Be Respectful

Super Hero School Pin


Be A Learner, Be Safe, Be Respectful


Brassal Bees - Different Shirt Colour For Each School Year
Check Our Prices Before You Order Lapel Pins
Small Minimum Quantities - Prompt Service
Do You Need A Lapel Pin?
We Make Lapel Pins In AUSTRALIA - Australian Made Lapel Pins
CLICK BACK
TO RETURN TO SOUVENIRS