The Call of The Gold
The Heart of Gold Nugget™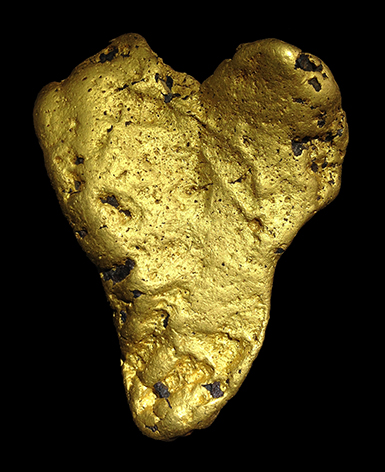 Kalgoorlie Goldfields, Western Australia, Australia
Weight: 2040 Grams

Replicas & Miniature Replicas Available
The Heart of Gold Nugget was found by an ametuer prospector using a metal detector and is now in the Private collection of
Gerald and Linna Pauley.

According to CSIRO test all gold is crystalline. It was once believed that gold was deposited from a molten state but it has been scientifically established that it is deposited from hot salty solutions emanating from deep within the earth. Any gold present in these deep rock is sweated out and carried in solution as complex ions. The solutions migrate upwards through a process of capillarity through fractures in rocks.