New Product!!
ProMotion™
Solar Powered Rotating Display Stand.
No Batteries Required - No Power Leads To Tangle Up!!
The ProMotion™ Solar Powered Display Turntable
is great for ProMoting a special product or collectible!
Create motion in your shop window or in you display cabinets.
Starts as soon as you turn on the shop lights
Operates as low as 20 watt light source.
One 40 Watt fluorescent tube will power 50 Stands!
Ideal for jewellery, gifts, collectibles, seashells, crystals, gems, minerals and fossils.
Now Available - In Stock Now!
Suggested Retail Price $19.95 Each
See More Moving Images
Wholesale Price On Request
LOAD CAPACITY: 250 Grams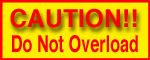 To See A Rep - Call: 0401 284 307